Shoe Fleur debuts photographer Michel Tcherevkoff's virtual collection of fantasy shoes made from fresh plants.

When Michel saw a photograph of a leaf he had shot for a client, turned upside down on his table and thought it looked just like a shoe." He scanned the image, added a heel, and that became the first "shoe fleur."

Michel began a year of pre-dawn journeys to New York's flower market, where he collected the freshest blooms that he would twist and bend, cut and design into the provocative accessories that became Shoe Fleur. Michel's year of floral fantasies resulted in one hundred shoes, boots and handbags each designed with the sole intention of pleasing an artist's eye and a fashionista's soul.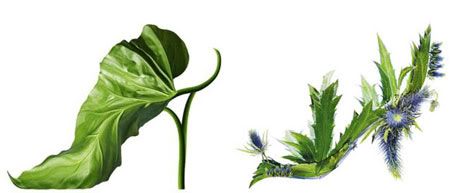 via
doubleexposure